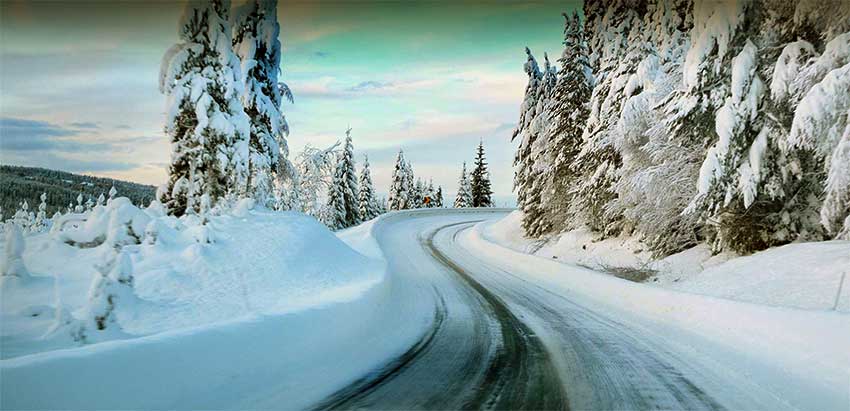 Useful tips for winter driving
Winter in Armenia is quite beautiful, but it can also be pretty unpredictable. Especially in mid-winter all country is covered with snow making driving a difficult experience. The most important is to start winter preparations in advance and follow the rules mentioned below.
Winter driving rules
Don't let snowy conditions surprise you. Prepare yourself and your car before first snow falls.


Allow time to check weather forecast once more, never forget to get information about road conditions. And do not risk your life if the conditions are not promising.


Before you set off, make sure that car's windshield is clean, lights are working, winter tyres are installed, and wipers are not frozen.


Drive slowly if roads are icy or snowy.


Don't forget to turn on your fog lights when the visibility is poor.


Always use your seatbelts no matter the conditions.


Keep some distance from other cars.


Never use cruise control system in winter. Wheels may lose traction which will cause excessive fluctuation.
Features of driving a car with rear-wheel drive
We all know that vehicles are distinguished by their model, horsepower, transmission type, colour and even size. But there is one more important feature, it is the wheel drive. It can be front-wheel, rear-wheel and all-wheel.
In rear-wheel drive the engine is located in the front and the wheels that move the vehicle are in the backside of the car. Though modern car manufacturers mostly use front-wheel design, but cars with rear-wheel are common especially in sports cars. So, if you love speed and are an experienced driver RWD cars are ideal for you to feel the real experience of driving.
Features of driving a car with front-wheel drive
This is the most common type of wheel drives. In front-wheel drive the power from engine is transferred to front wheels. It is considered to be safer than rear-wheel in icy and snowy conditions. As because the power of the engine falls on the front wheels, it makes traction and control over the vehicle easier. So, if you prefer safety and security over speed and high performance FWD cars are the best choice.
Useful tips
Here we have collected some useful tips which, we believe, will help you when you drive in winter and the weather conditions are not good at all.
Let your car warm up a few minutes before moving.


Always have warm clothes, ice scrapers or snow removal equipment with you.


Fuel line may freeze in cold weather. In order to avoid this situation, fill in the fuel tank very often.


Do not brake your car suddenly. In icy or snowy conditions this can be very dangerous, car may lose its balance and will be hard to regain control.


Stay in your car if you are stuck in snow. Turn your lights on to attract others' attention to you.


Do not drive (especially to long distances) if you feel tired or weak. Do not overestimate yourself or your car.


Have your phone fully charged.


And most importantly - Do not panic whenever you are. Being in panic will make your situation even worse.