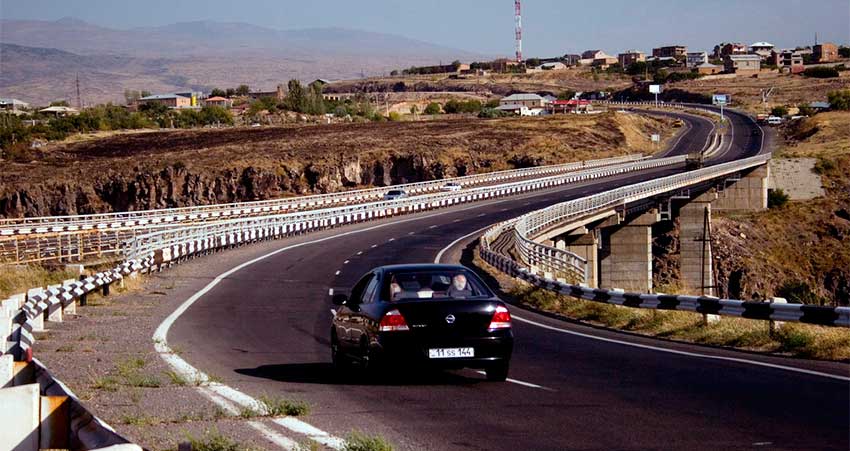 Car rental service for travellers to Armenia
Armenia is a country of magnificent mountains, breathtaking nature, medieval monasteries, old history and unique cities. And what is the best way for a traveller to be closer to these sights?
The answer is apparent - travelling by car.
Imagine hiring your car and travelling across Armenia by yourself. How many amazing places you will see and how many memorable experiences you will get.
"Swift" is a car rental agency operating in Yerevan, Armenia. We have broad range of fleet from economy vehicles to luxury ones or minivans. Our company also offers various rental services including hotel/airport transfers, chauffeur services, group tours, 24/7 road assistance and many more.
Just visit our website and find rental services that match your needs.
Advantages of renting a car for tourists
Year by year hiring a car is becoming the best option for tourists. And the reasons are many - from freedom to comfort, from luxury to simplicity. In this article we have collected some of the benefits of renting a car. So, here we go…
Freedom - When renting a car, you are free to go where you want, when you want and enjoy your trip how you want. You don't need to wait for buses, schedule your day with others, find taxis and so on.


Prices - Renting can be cheaper than spending your money in other means of transport. Many rental agencies offer discounts, loyalty programs, gift and membership cards to travellers. They also can combine a few services in one. You just need to find your preferred option.


Time - When you arrive you аlready have your vehicle waiting for you. So you can do whatever you want and go wherever you want without wasting a single time. In this way you not only save money, but also time.


Comfort - Let's admit, that driving is more comfortable than waiting on bus stops or trying to find a taxi.


Wide selection - No matter you are travelling alone, with children, friends or it's a business trip. You can choose among minivans, SUVs, standard cars or luxury ones depending on your needs.


Be like a local - In this way tourists don't only explore the new country but also they experience the way people live.


Peace of mind

The features of car rental service in Armenia

Car rental business in Armenia is relatively a new sphere. But, combining the high competition, Armenian hospitality with affordable prices and quality, we surely say, travellers will get the best rental services here.

"Swift" car rental agency offers high quality services with reasonable prices. We are striving to give our customers the chance to enjoy and experience Armenia or its capital Yerevan fully and completely.

Do not worry if the car breaks down, rental companies will take care of you.
You can leave your car in another city without worrying how to hand it back.
Most companies also provide additional equipment, such as Wi-Fi, GPS navigation system, baby seats etc., making your trip more comfortable and enjoyable.