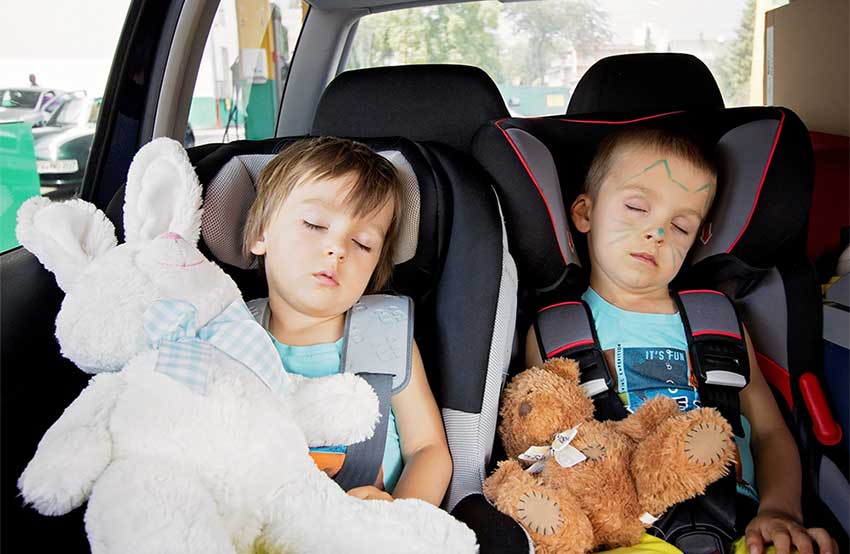 The safest places in the cabin of a car
Children's safety always comes first in all situations. But they need even more special care and attention when we drive our car with them. In this article we have collected some advices and tips that will help you and your baby feel safe and secure while being in the car. So, let's start ...
The safest places in the cabin of a car
Many experts have come to the conclusion that for children up to 3 years old sitting on the middle of the back seat is 43% safer than sitting on the other sides of the car. Relatively more dangerous seat is considered to be the front seat near the driver's seat. So, try to install the child seat in the back row of the car (mostly in the centre of it).
If your child is going to be seated on the front seat, make sure that seatbelts are fastened, safety locks are activated, and the seat is adjusted as far back as possible.
Basic rules for the transportation of children
Child's safety starts with keeping the basic safety rules while driving. So, let's remember these rules once more.
Most of the cars have child safety locks. Activate them with switching them on. The locks are on the edge of the rear doors, which prevent children from opening the doors while the car is moving.


Install the child seat correctly and then check if it is loose or not. The seat must be fitted and adjusted properly and tightly.


Never let your child stay alone in the car, even for a moment.


Be very attentive. Don't let your child put his/her arms or head out of the car. It can be very dangerous when the car is moving.


Child seat must be changed depending on the age of the child. In recent years Armenia has implemented several laws regarding to the road safety. One of them is fastening seat belts while driving. Though the law doesn't specify about child restraints, but for our safety they undoubtedly must be used.
Features of the transportation of children under 7 years
When driving with children under 7 years we need to pay more attention to their safety. Transporting children with a baby seat is the best way to protect them from any crashes and accidents. Choosing the right type of a child seat, fastening and installing it correctly, following the basic rules will reduce the risks of serious injuries. Children seven years and older can use seatbelts. Using seatbelts is mandatory in Armenia.
Swift car rental company provides its customers with additional services including baby seats.